Introduction: American Eduglobal School (AES) is a light of total education and sports excellence in Ghaziabad, where students thrive academically and athletically. We are going to explore the vital role of sports in education, the sports scene in Ghaziabad, and the remarkable AES Sports Academy, set against the backdrop of our state-of-the-art sports facilities.
The Importance of global Education with Sports.
The Importance of Global Education with Sports: AES is dedicated to taking care of well-rounded individuals, understanding that academic excellence alone is insufficient. Engaging in sports and physical activities is essential for a student's All inclusive development, promoting discipline, teamwork, and overall fitness.
The Significance of Sports Academies in Ghaziabad:
1-Ghaziabad is experiencing a significant rush in the popularity of sports, reflecting a growing interest among its residents.
2-The increasing demand for sports academies and grounds in the city underscores its dedication to bring-up a healthy lifestyle and nurturing budding sports talent.
3-This trend not only promotes physical well-being but also provides opportunities for aspiring athletes to refine their skills and reach their full potential.
4-Ghaziabad accepting sports, realising its role in improving lives and support future champions.
American Global school Unique feature for Sports are:
3-Delhi Capital sports Academy
Focus on Sports Excellence.
Stands as a tribute to Ghaziabad's commitment to promoting sports in its finest form. It boasts a comprehensive array of sports facilities, serving a diverse range of sporting enthusiasts.
The cricket enthusiasts find their haven in top-notch cricket grounds, while football aficionados have access to well-maintained football fields. Tennis enthusiasts can sharpen their skills on the tennis courts, while indoor gaming facilities provide a sheltered space for badminton, table tennis, and other indoor sports.
Moreover, AES doesn't neglect outdoor games, with expansive areas dedicated to outdoor sports like volleyball, basketball, and athletics, making it a true paradise for sports enthusiasts of all kinds.
Sports ground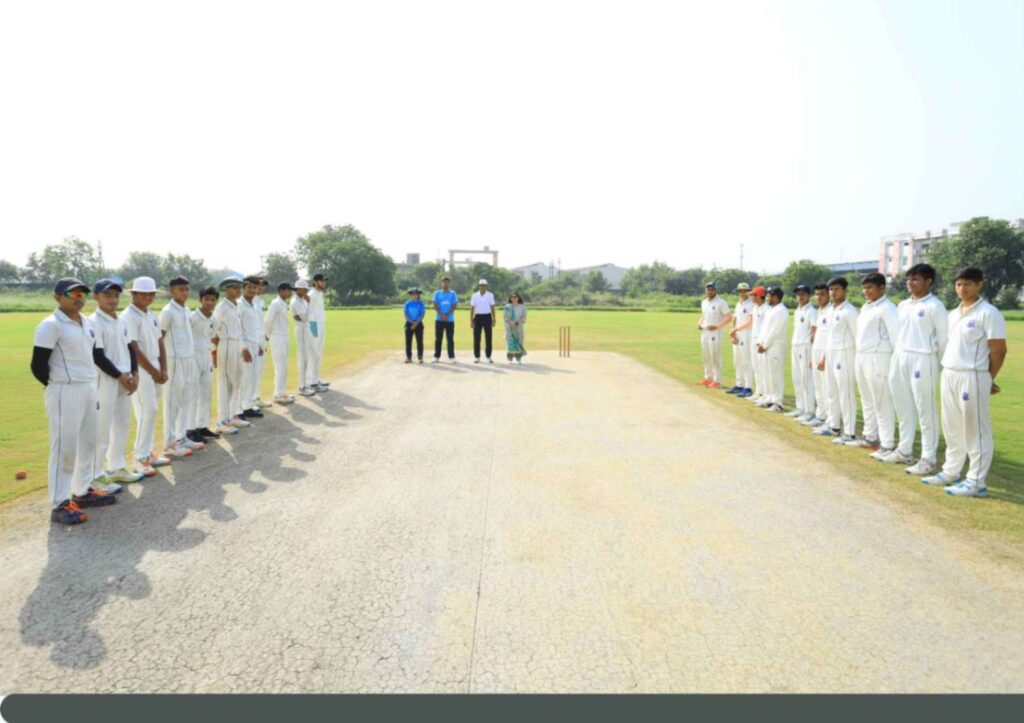 The American Eduglobal School features an excellent sports ground with top-notch facilities. It's a great place for students to play and enjoy sports. Whether it's running, soccer,cricket or other games, they have everything needed for an active and fun time.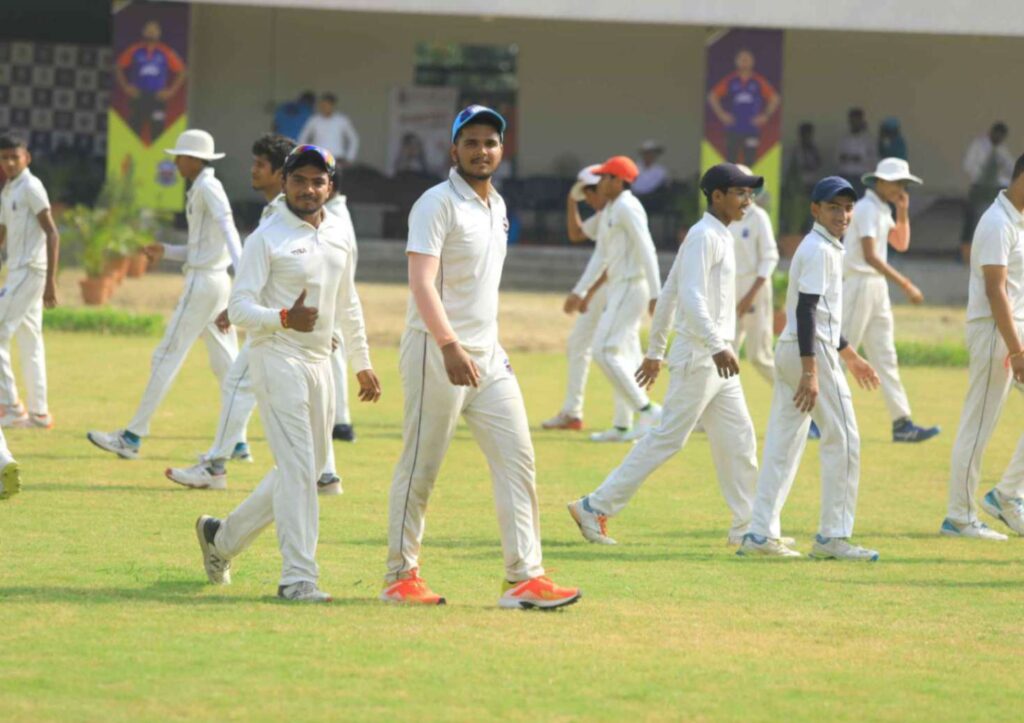 3- Delhi capital sports academy
The American Global School has partnered with the Delhi Capitals Sports Academy, creating an exciting opportunity for students. This collaboration means students can receive specialised training in sports from our best trainers.
They can now learn and develop their sports skills right within the school premises, which is fantastic for their overall growth and development. This partnership enhances the school's commitment to sports and provides students with access to high-quality sports training.
In conclusion, American Eduglobal School (AES) offers not only top-grade education but also a thriving sports ecosystem that assists overall development. As a pioneer in Ghaziabad's educational landscape, AES is committed to nurturing excellence in education and sports, ensuring that every student receives a well-rounded education that prepares them for success in all facets of life